Casting in Africa - Useful Information
Africa is Big and Diverse
There are 1,250 to 2,100 different languages spoken across the continent by almost as many ethnic groups. At least 75 languages in Africa are spoken by populations of more a million. The demographics and politics of Africa are complicated by the fact that Colonialism resulted in national boundaries which bear no relation at all to ethnic, cultural, religious or language demographics.
Although the majority of Africans are Muslim or Christian, traditional religions survive
and still play a big role
, often in paradoxical combination with Christianity and Islam. Religious practice in some form is an important part of daily life, with the result that African society is essentially conservative.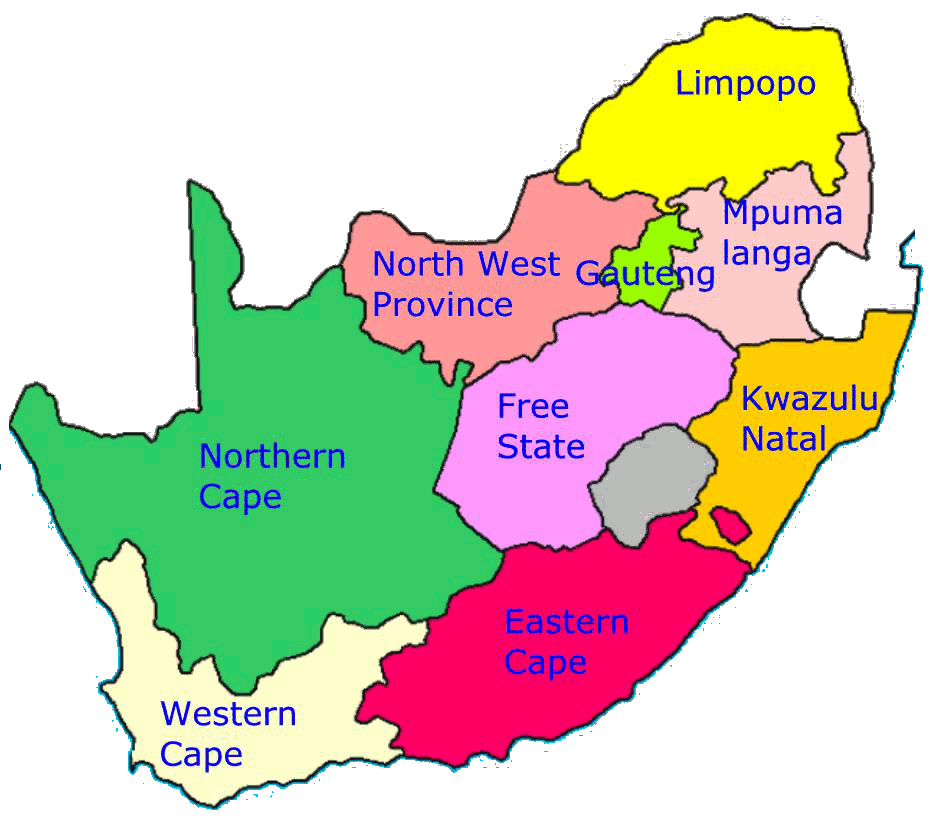 Located at the Southern tip of the continent, South Africa will feel like a big country if you come from Europe. A flight between the two major Film centres - Cape Town and Johannesburg - will take two hours and is the equivalent of flying from London to Helsinki. On the other hand, the country is about twice the size of the State of Texas. Within its borders though, you will find a politically stable country with a diversity of geography and ethnic appearance coupled with First World infrastructure and favourable exchange rate that has made South Africa a favoured film destination for over twenty years.

Ethnic diversity :
I have been involved with casting for a wide variety of ethnic groups. For "ALI" we needed French-speaking Zairians, for "I Dreamed of Africa" Swahili-speaking Kenyans and Somalians, for "Beyond Borders" we searched for Tigrinia-speaking Ethiopians. I have had to find people who looked genuinely Chinese, Tibetan, Arabian, Egyptian and the full spectrum of European looks from Scandinavian to Mediterranean.

The reality is that whilst South Africans do encompass a wide variety of ethnic backgrounds, the pool of experienced, competent actors is fairly limited. You may well find reasonable numbers of exotic ethnic groups willing to participate in your film, but you are being optimistic if you are looking to find "exotic" people capable of playing supporting roles. Let me know what leeway we have - could a South Afrian actor with Portuguese, Italian or Spanish ancestry acceptably play a Mexican in your particular project?

Language:
The South African Constitution recognises eleven official languages: Afrikaans, English, Ndebele, Northern Sotho, Sotho, Swazi, Tsonga, Tswana, Venda, Xhosa and Zulu. The most common language spoken as a first language by South Africans is Zulu (23 %), followed by Xhosa (16 %), and Afrikaans (14 %). English is the fourth most common first language in the country (9.6%), but is understood in most urban areas. While Zulu, Xhosa, English and Afrikaans are geographically relatively widely spoken, the other seven indigenous languages are fairly clearly regional.
Most South Africans can speak more than one language, with English increasingly being the most common second language. Understand, however, that English may well have been acquired as a second or third language, probably from a teacher who only speaks English as a second or third language. Be patient. Also be humbled by the knowledge that many of the people who are trying to communicate with you in English are able to speak as many as SEVEN other languages!
The Constitution also acknowledges "all languages commonly used by communities in South Africa, including German, Greek, Gujarati, Hindi, Portuguese, Tamil, Telegu and Urdu; and Arabic, Hebrew, Sanskrit and other languages used for religious purposes in South Africa."
French is spoken by a fairly small and dispersed community of migrants from Francophone African countries.

Accent : South African English accents vary enormously from one end of the country to the other as well as obviously from one social and economic group to another. If you have a particular accent requirement, please let me know well beforehand. Not all actors will be able to "turn on" an accent easily. A specific requirement may restrict your choices. If actors need to portray characters from outside of South Africa, allow time and budget for dialogue / accent coaching! It is grossly unfair to expect an actor, however talented, who does not have access to LA training to be able to acquire an accent unaided. I have access to a limited number of very good English and American language Dialogue Coaches based here. I could also arrange South African accent coaches, should your imported actors require it....

Sources of Talent :


There are two main centres, at opposite ends of the country, from which to source professional actors - Johannesburg and Cape Town, with Durban as a much smaller additional source, particularly for a limited number of Indian / Asian actors.
Drama training is available at Universities and Technikons and other smaller facilities for example the Market Laboratory and the SA Schools of Film, TV & Dramatic Art in Johannesburg and Cape Town. Generally speaking, emphasis is on theatre training and is of inconsistent standard.

Agencies and Contacts :
Most of the working professional actors are represented by about a dozen major talent agencies, the majority of whom are members of the Personal Managers Association. A number of Model Agencies also represent a wide variety of performers. There are also other informal Agencies who have access to a broad range of entertainers, dancers, musicians, singers etc.
A useful number of competent actors either work independently or move from one agent to another and are somewhat more difficult to contact. This is a question of keeping myself informed about current projects across the country, including so-called "industrial theatre", one man shows, festivals, cabaret etc.

Talent Searches :
Moving beyond the above sources in search of "raw talent" can be a time-consuming and expensive exercise. Reaching into outlying community theatre groups for example, presupposes that you are clear about what you are hoping to find, have an understanding of the potential language and cultural barriers that you may encounter and can allocate a sensible amount of time and budget to any such talent searches. Given that at this level not everybody has their own telephone / fax or paid-up mobile, relaying a message via relatives or neighbours can be a three-day process!

Minors :
Common sense should prevail when using minors in order to prevent possible problems. South Africa has Film-Industry-specific Legislation for the protection of children. A Permit is required for each child employed. Among common-sense limitations on working hours according to the child's age.
It seems obvious that there should be a dedicated chaperone, an approved tutor who will liaise with the school, sufficient rest time on set and a sensible turn-around period. Drama, accent and language coaching should be available if necessary. Reliable transport arrangements and safety are priorities.

There are a few specialist Agents who handle children and teenagers, but generally, looking for talented youngsters falls into the "talent search" category.

Visas:
Whether for adults or minors, you are advised to check with your nearest South African Legation and to allow plenty of time.


Academic year and the Calander year :
Since South Africa is in the southern hemisphere, the Academic year closely follows the Calendar year, with the long summer holiday coinciding with the Christmas holiday season. Since the most productions film over the summer months in the Cape, this can present difficulties in terms of availability of young people faced with end of year exams or committed to family holiday trips.

Film awareness :
It is important to take into account that the culture of movie-going in this country is not extensive beyond the major cities. While it is possible to meet talented performers who have never set foot in a conventional cinema and who have watched very little if any television drama, you cannot assume that there will be any conceptual understanding of working on film.

Audition Process :
Detailed briefs including a synopis and character descriptions are sent out by my office. Sides are selected from the script and included in the brief. All briefs and sides are submitted for producer approval before distribution. Bearing in mind some of the language issues raised above, it is advisable to send audition sides out as soon as possible. Cold readings may well present the actor with difficulties that will not fairly reflect their performance capabilities.
Auditions are videotaped. Although "self taped" auditions are acceptable for preliminary auditions, many actors still prefer to come into the studio. Whenever possible we encourage actors to come to the studio for Call Backs. Both studios are equipped with additional monitors and high speed internet connections in order to facilitate zoom auditions and call backs if the director cannot be present.
The Casting director's team processes all auditions, including "self tapes" and uploads them to the designated website. Notifications with basic details about the artists are emailed to the distribution list approved by the Producers.

The technical aspect of the studio is described in more detail under Studio Facilities.

Acting Styles :
Our artists work on films made by people from all over the world, which gives them the advantage of being adaptable to various styles of performance. However, remember that not all have had formal training, and all will respond to direction! If you find that a first reading is a little "broad" for film... SAY SO. The reason may simply be that the actor has just done either a broad German TV comedy, a commercial stage farce, or a rumbustious Community Theatre educational play. A minute spent guiding the artist toward the style or nuance you want will be rewarded.

Artists' Contracts :
While some progress has been made recently, we do not yet have a SAG type standard contract, partly as a result of working with many different countries. The Facilitating Company could present you with a contract that is not acceptable to some Agents.
PLEASE arrive at a working draft contract as early as possible. I will send the relevant documents through to the Agents concerned and get feedback from them. Don't leave this to the last minute! It is never advisable to allow an actor onto your set without a signed contract in your hands.
The Personal Managers Association, the South African Guild of Actors and the Independent Film Producers' Organisation have recently made good progress towards a generally accepted "Standard Terms & Conditions" document which I recommend you consider as your basic contract. Changes and additions are allowed for in a "Special Conditions" section, Alternatively, you could use a separate Addendum in which you can make changes or add sections that are relevant to your production.

South African Guild of Actors :
Due to a legal quirk - and insufficient numbers - it is impossible to form an Actor's Union in South Africa. However, the South African Guild of Actors was formed in 2009 and is affiliated to UASA, a moderate, non-political Trade Union with a history dating back to 1894. It may be true to say that the majority of SAGA's work arises from issues with the national TV broadcaster, but a SAGA task team has also engaged positively with the Personal Managers' Association and the Independent Film Producers' Organisation to work towards an equitable standard contract which is practical in the South African context.
SAGA Web Site

Artists Fees :
By and large negotiable. Since there is no standardised Contract, there is also no standardised breakdown of fees for features and television drama. As can be expected anywhere, you will pay according to experience and ability. Experienced local actors will surprise you with the range of their work; local stars may well be persuaded to work on a bona fide international project in relatively small roles. However, you will be expected to pay a fee that is commensurate with their status and level of experience regardless of whether the role is substantial or not. Good actors will certainly be interested in the script and in who they will be working with. A challenging script, a talented Director, a serious Lead and a fair deal will ensure that you will also have access to some of our top talent.

Transport Alert :
Our Public Transport System is... different. Firstly, it isn't a System! Thousands of independent minibus taxi operators provide unscheduled commuter transport to the usual commuter-type destinations during normal business hours. That is of very little use to an actor or crew member needing to get to an out of the way Film Location at unsocial hours. Economic disparities mean that you cannot assume cast or crew have their own cars. Assistance with transport to and from Set should be discussed in advance and preferably included in the Artist's Agreement.

Word Processing / Script Formats:

Microsoft Windows is the most common computer operating system in South Africa, although Apple's market share within the film industry has grown. While Film production companies may have the very latest versions of Microsoft software, not everybody has fallen into the upgrade anxiety trap. Talent agents span both the socio-economic and technology spectrum, so "sides" have to be easily available for distribution by e-mail. Fax can be virtually ignored as a means of communication.

Microsoft Word is the word processor of choice, but not universally in the latest version. To help us make your audition sides readily available to the widest range of talent, please save scripts in a format readable by Microsoft Word.

Adobe Acrobat Reader is at least freely available, so the PDF format is also accessible, although the files can be large and slow to distribute via e-mail.

While most Film companies have Final Draft or Final Draft Reader, passing on scripts to Talent Agents in this format is pointless. Extracting "sides" from Final Draft to send to actors in a format they can use is cumbersome and time consuming and will therefore incur an extra charge. Final Draft is in any case able to save scripts in more accessible formats, so please also send us a version of the script as a PDF, or saved in the cross-platform, universally accessible Rich Text Format (*.RTF) at least. The loss of scene numbers and pagination is irrelevant to the casting process since we extract "sides" as required. With a reference copy in *.PDF we can regenerate scene numbers if required.

If you are a Producer or Director contemplating bringing your production to Africa, please send an e-mail outlining your requirements.