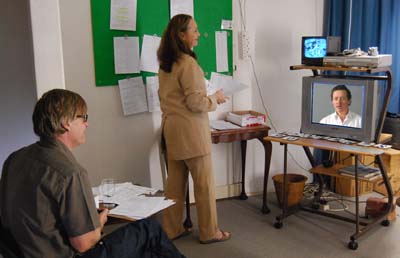 The legendary Alfred Hitchcock, Master of Suspense and director of the famous
Psycho,
reached his peak with that film, some would say. His next film was
The Birds
, which was at first not well received. He cast the beautiful Tippi Hedren, a sucessful New York model in the lead, and his sexual obsession with her is the subject of
The Girl
, a new film directed by
Julian Jarrold

(Brideshead Revisited, Becoming Jane,The Canterbury Tales, Kinky Boots)

Julian broke his journey to Cape Town from England to attend a full-day's call backs.
The events retold in the film took place in America during the Sixties, but some of our actors found themselves doing "accent gymnastics", since "Hitch" had taken some of his English crew with him to Hollywood.
Hitchcock spitefully held Tippi Hedren to a personal contract after
Marnie,
never using her again but also preventing her from working for anyone else for seven years. His career waned, but Tippi - now 81 years old - has made over forty films since then.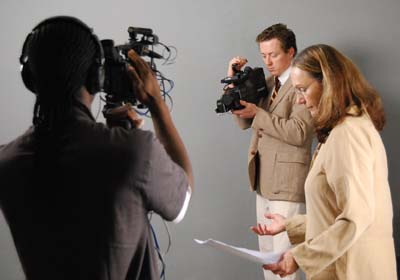 Ben and Christa in the studio with actor

Jannes Eislen

wielding Christa's very first audition camera as a makeshift, very anachronistic prop!









---