So, the time has come (the Walrus said) to leave this place. . . .
So it's official. I will be based in Cape Town from September, initially planning to work out of the slightly revamped studio in Black River Office Park, Observatory.
Since I need to have access to good audition studio facilities in both cities, I am keeping my studio in Highlands North and will continue casting in Johannesburg as the need arises.
Ben Tjibe will operate as my Johannesburg studio and edit manager while Dominika Jablonska and Taryn Nightingale will hold the admin fort . The studio will be available for hire by other casting directors.
Whilst this has all happened very quickly, we have been debating this possibility for some time. Most of my international work has been coming out of Cape Town for several years and with the possibility of working on "Black Sails" for at least a couple of months, comes the opportunity to ease the challenge of a move!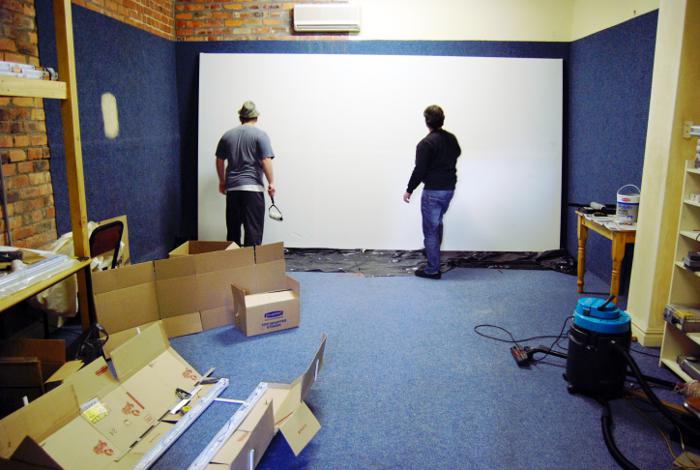 The first step was to install an upload-friendly background.
Black River Studio
Front Of House assistant Dan Strydom and Studio Manager Steven Macfarlane solved the problem quickly and economically over a week-end.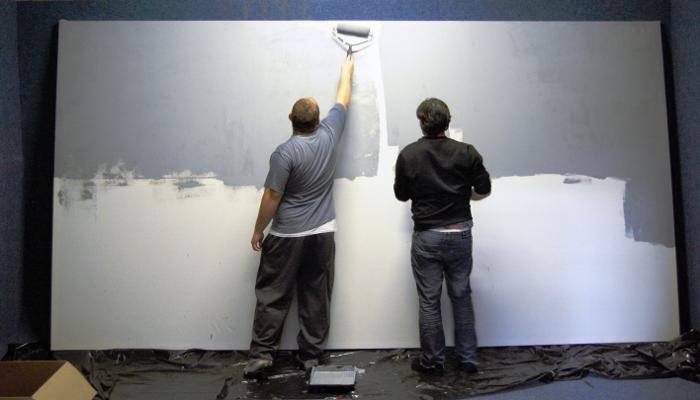 The textured carpet background gave video compressors unnecessary work to do, resulting in degraded rendition of the actors faces and huge video files.
Dan & Stephen apply the first coat of neutral grey paint to the background. Chosen to match the grey of a photographic test-card, this shade ensures more consistent exposure of the wide range of skin tones of our actors across ethnic groups.
---